All Images and Design Copyright 2003-2017 - Jon Bell




Hot Rod Design by Jon Bell
Illustrations done of your hot rod or concepts.
CLICK ON IMAGES TO SEE OTHER VERSIONS AND PRODUCTS
Reno Arch limited edition posters! $7.95 each
Payments with your credit card are secure through PayPal.
"Dreams and Memories" is an e-book about hot rods and customs with
their stories. Designed to read on your computer, tablet, phone
or e-book reader. Download for $1.99.
"Crusin' Reno" custom prints are scenes of 1960's Reno locations.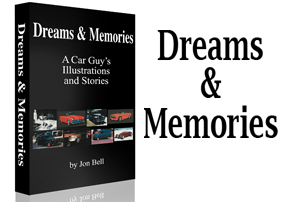 Click on images
to see more!